Creamy Macaroni and Cheese
---
How do you improve on a comfort food classic like macaroni and cheese? Add a browned, bubbly topping.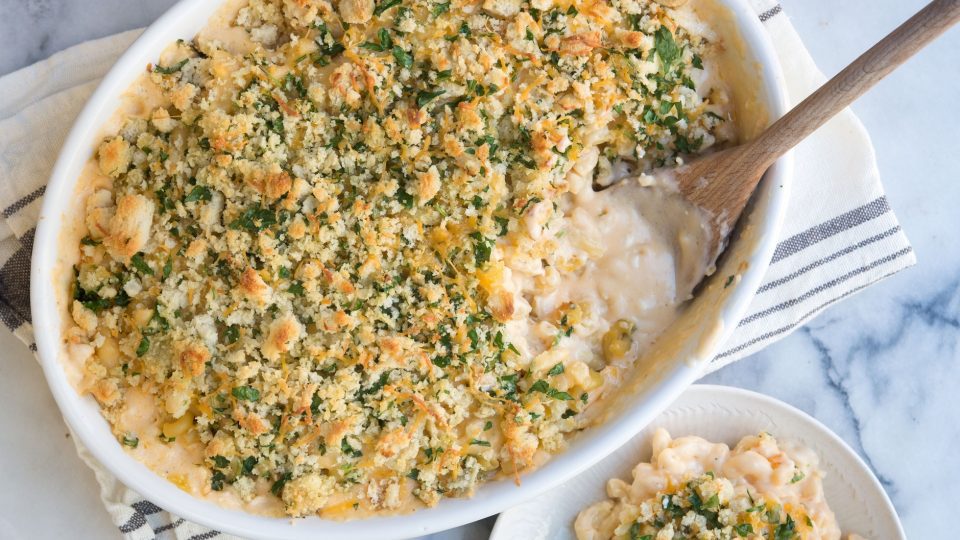 Ready In: 70 Minutes
Prep Time: 25 Minutes Cook Time: 45 Minutes
Ingredients
---
Directions
---
Step 1:
Preheat the oven to 350° F. Butter a baking dish. Bring a large pot of water to a boil. Cook macaroni according to directions on the package. Drain well.
Step 2:
In a mixing bowl, combine roll pieces or crumbs, olive oil, ½ cup of cheese and parsley. Set aside.
Step 3:
In a saucepan, melt butter and whisk in flour and cook 1 to 2 minutes stirring the whole time. Whisk in chicken stock and milk. Stir until the sauce thickens.
Step 4:
Add salt, pepper, cream cheese and remaining 2 cups of cheddar cheese. Stir until the cheese is melted.
Step 5:
Pour cheese sauce over macaroni and transfer to the prepared baking dish. Top with crumb mixture. Bake until very top is brown and macaroni is hot, 20 to 25 minutes. Serve.