Beef With Garlic Sauce
---
This Asian classic brings Sirloin steak together with earthy mushrooms, sharp ginger and fragrant garlic, amped by a slight kick from red chilies, all served on Reames® Homestyle Noodles with scallions scattered for color and flavor.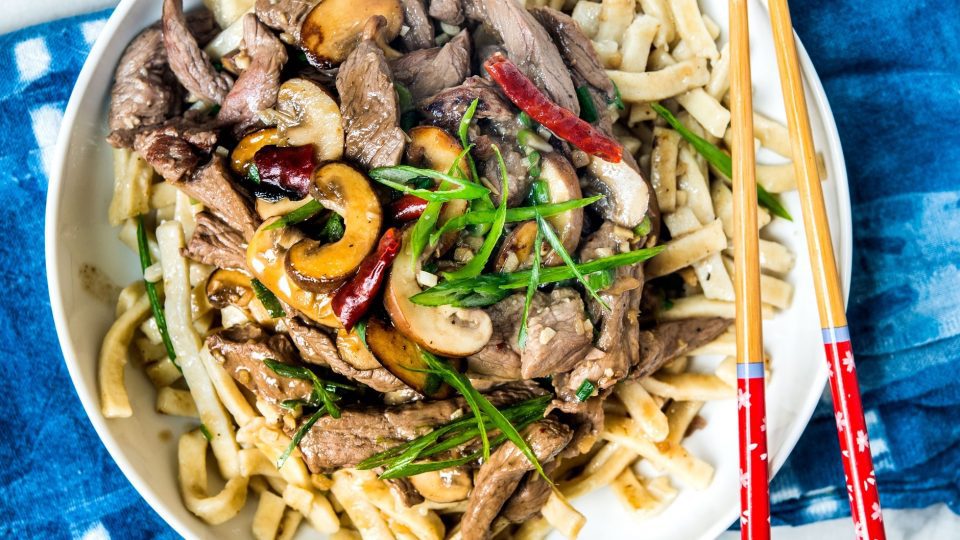 Ready In: 25 Minutes
Prep Time: 10 Minutes Cook Time: 15 Minutes
Ingredients
---
Directions
---
Step 1:
Heat oil in wok or heavy pan over high heat. Add mushrooms. Season with salt and pepper. Sauté for 5 to 7 minutes until lightly browned. Add ginger and sauté for 1 minute.
Step 2:
Add garlic and dried chili and sauté for another minute.
Step 3:
Add meat and soy and sauté until browned for 2 to 3 minutes.
Step 4:
Add beef broth-cornstarch mixture and sauté for an additional minute or two.
Step 5:
Add scallions and toss. Toss noodles in sesame oil.
Step 6:
Divide noodles among bowls. Top with stir-fry.